The tropics are quite active right now. While the East Coast prepares for the landfall of Florence, closer to home, keep an eye on the Gulf.
Currently there is a system with 70% chance of development in the next 48 hours. The National Hurricane Center reports "A broad area of low pressure is located over the central Gulf of Mexico. Although the shower activity is still disorganized,upper-level winds are forecast to become more conducive for development, and it is likely that a tropical depression will form Thursday or Thursday night, before the system reaches the western Gulf coast."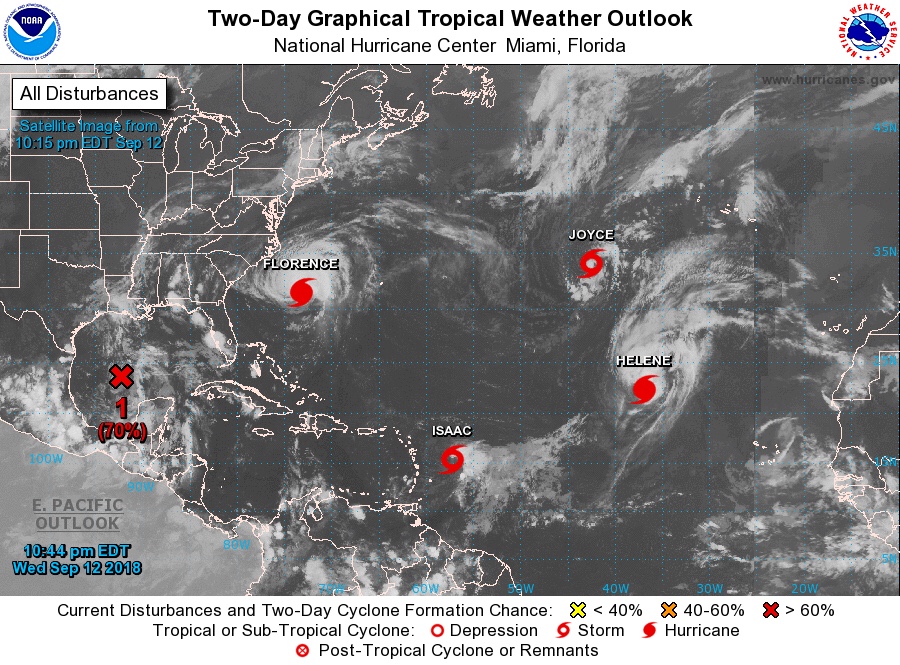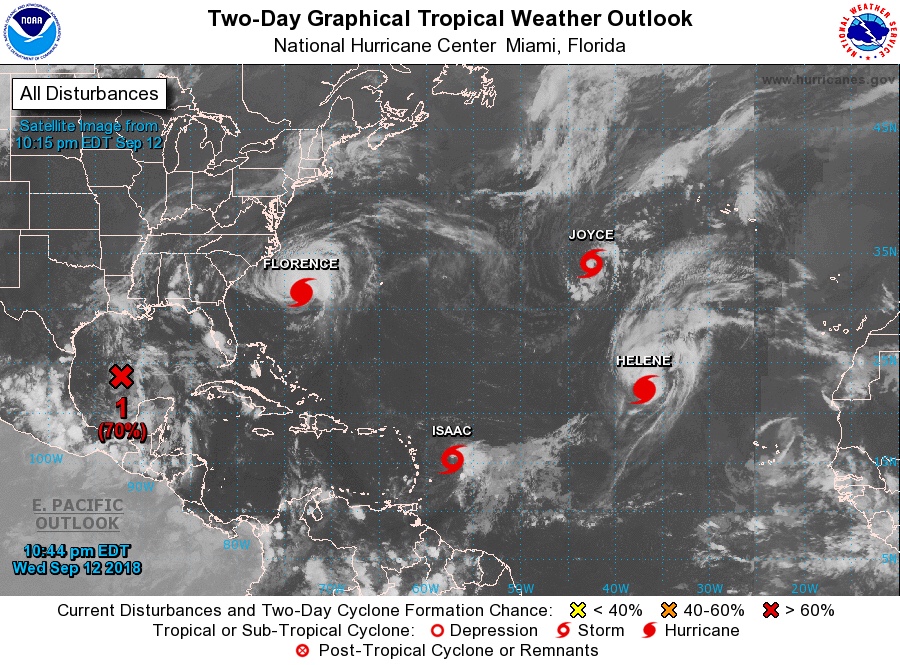 In addition to the low moving into the Gulf, Issac is also heading for the Central America. While not currently forecast to turn north over the next few days, a North turn after passing South of Cuba could bring it into the Gulf as early as next week.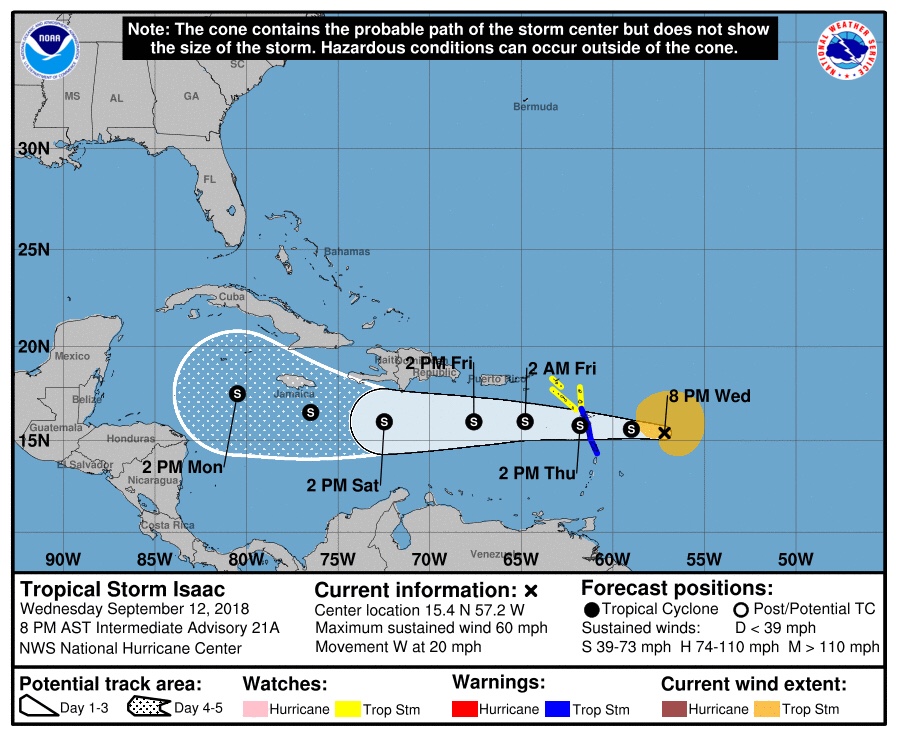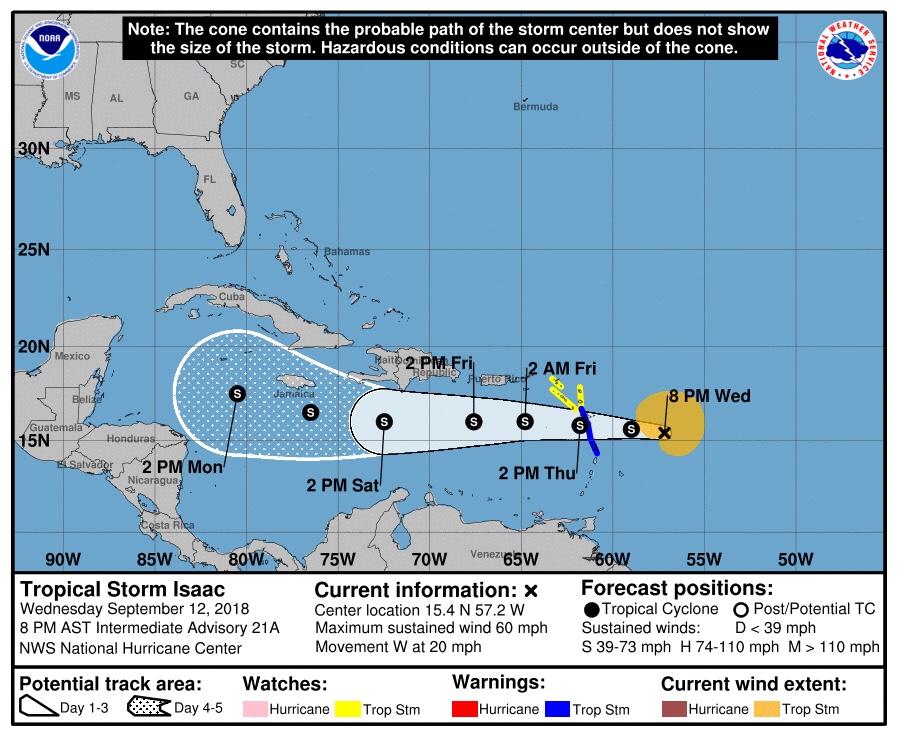 UPDATE 9/15/18 0800
Thankfully it looks like the tropical threat to our area has diminished for the time being. The primary threat over the next few days will be predominantly isolated rainfall and urban street flooding where high rates occur. Have a great weekend and bring along an umbrella for outings!