A cold front is expected to move through the area Saturday morning. Rains are expected starting Friday through Saturday midday followed by high winds of 20-25 mph as the front moves through.
Temperatures will steadily fall throughout the day Saturday into the evening. While the temperatures are not expected to go much below freezing, the high winds will make for a extremely cold wind chill in the teens or 20's across the area Sunday morning.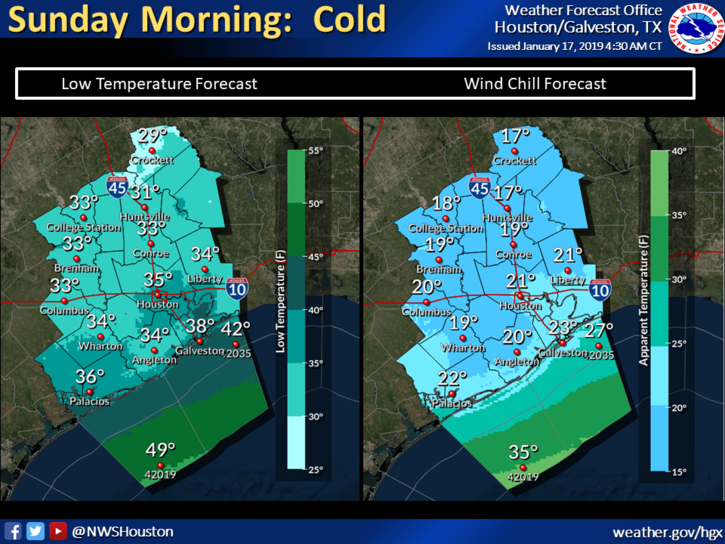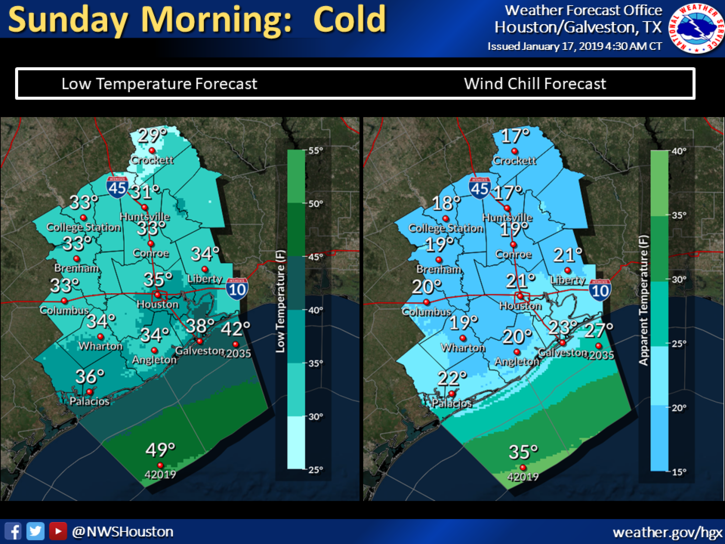 Temps will gradually warm Sunday as the winds die down to 10-15 mph.
While temps aren't expected to fall much below freezing, it is still a good precaution to protect your pets, plants, and pipes before Saturday night.