Freezing temperatures are expected as early as tomorrow night as a strong cold front moves through our area.
Rain and drizzle is expected prior to the front passsing so freezing precipitation isn't expected at this time.
However, residual water on elevated roads or bridges could potentially freeze and cause problems.
Tuesday Morning Temps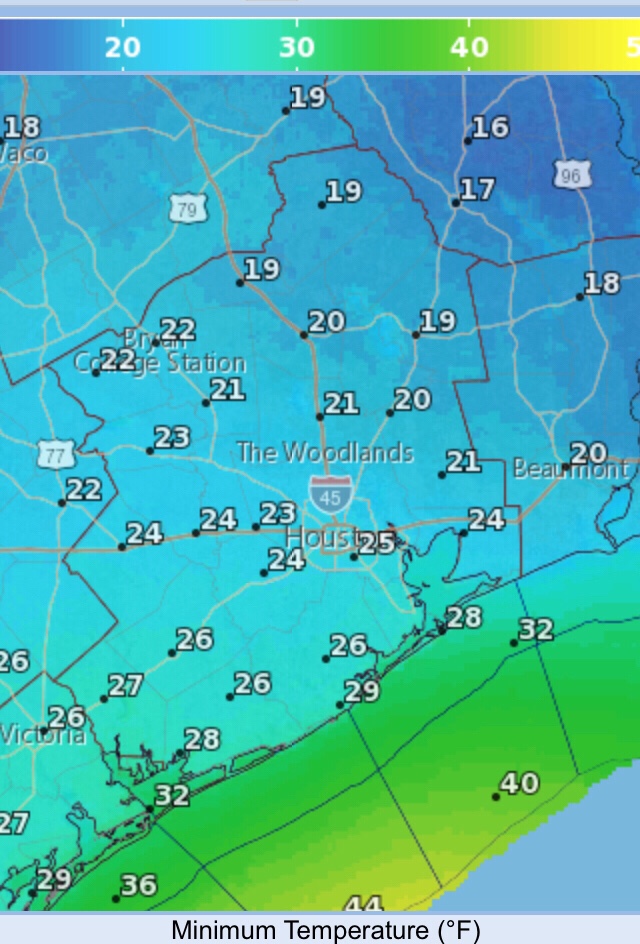 The temperatures Tuesday morning are expected to be in the 20's across the region. With wind chills in the teens.
Tuesday Morning Wind Chill
Winter Weather Precautions
Take precautions to protect your Plants, Pipes, and Pets. Make sure to follow safety precautions with fireplaces and space heaters.
Be on the lookout for signs of hypothermia if planning to spend extended periods of time outdoors.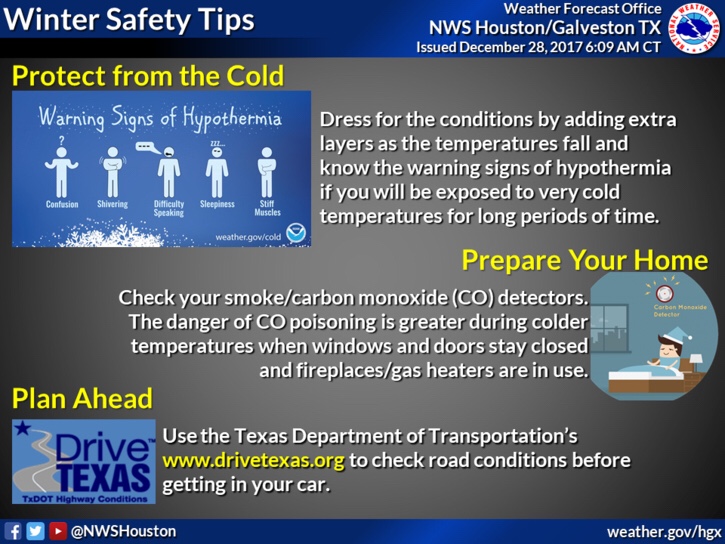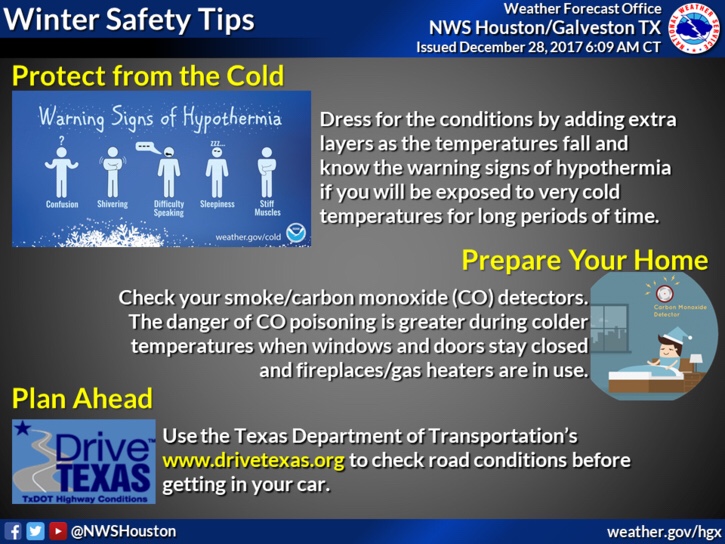 And… wishing you a Happy New Year from us at WxWarn!